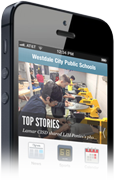 Download Our Official FCS Mobile App
View district news
View calendar info
Follow your school
Access school staff info
Receive important alerts
Report safety concerns
Pre-K Lottery Application Form
"I Love to Read" Challenge Winners
Congratulations to our February "I ❤ 2 Read" challenge winners. Awesome job, Tigers!!!
February Students of the Month
Congratulations to our February Students of the Month. Awesome job, Tigers!
Gentleman of Distinction Program
Will you join us for lunch once a month?

Join our Gentleman of Distinction program at Spalding Drive Elementary School!

We are looking for men who would want to volunteer to simply get to know a child and create a caring adult in his life. Ask about his day, his friends, his family, his classes, and his interests. Motivate him to try hard, follow the rules, be a leader, be a good friend, and be a gentleman.

You will be grouped with a specific young boy at Spalding Drive Elementary School.

You will come to Spalding for lunch (30 minutes) once a month.

To sign-up or receive more information, contact Ken Stevenson at

stevensonK@fultonschools.org

.
Student Registration for 2022-23

Parents are encouraged to use the online enrollment application process to register online at their convenience. If your child is currently enrolled in Pre-K in Fulton County Schools, you do not need to register your child.

K – 5 Registration

If you do not have access to online registration, contact Brenda Haralson at haralsonb@fultonschools.org to make an appointment for registration.

All documents will be reviewed and verified before completing the registration process.
Sandy Springs families needing help with groceries during the COVID-19 school shutdown crisis can visit Samad Mediterranean Grill between the hours of 11 am and 3 pm daily except Sunday. Samad is located at 8897 Roswell Road in the same shopping center as Stars and Strikes. The SSCMS PTO is providing free groceries to families of students in Sandy Springs schools (SSCMS, Woodland, Ison Springs, Spalding Drive, Dunwoody Springs, and NSHS). Donations may also be dropped off between 11-3. Email sscmspto@gmail.com for more information or visit Samad between 11 am - 3 pm Monday - Saturday.