Watch FCS-TV Videos
Featured Videos on YouTube
FCS-TV offers original programs and video features highlighting the great things that are happening in Fulton County Schools. Residents of Fulton County can find us on Comcast Ch. 24, Google Fiber TV Ch. 145, and AT&T Ch. 99.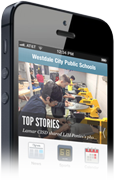 Download Our Official FCS Mobile App
View district news
View calendar info
Follow your school
Access school staff info
Receive important alerts
Report safety concerns
Fulton Schools Printable Calendars
2022-23 School Year Calendar with Helpful Info
Approved 3/17/22


Download a printable PDF calendar.
Download a text reader-friendly PDF version of the 2022-23 School Year Calendar
2022-23 Board Meeting Schedule
Revised 12/14/2022
2023-24 School Year Calendar
Approved 11/17/22
2024-25 School Year Calendar
Approved 11/17/22