Important Announcements
CONNECT FULTON is here for you!

Do you need HELP? Do you need RESOURCES? It's available to you through CONNECT FULTON. Search and connect to: financial assistance, food pantries, medical care, and other free or reduced-cost help.

June 7 Board Work Session

The Fulton County Board of Education will meet Tuesday, June 7, at the FCS North Learning Center, 450 Northridge Parkway in Sandy Springs.

Meetings are streamed live here on the FCS District Homepage. Recordings will be available within 48 hours.

12:30 p.m. - Executive Session
2:00 p.m. - Workshop Presentations
4:30 p.m. - Review of Agenda
6:00 p.m. - Recognitions/Comments

Summer School is an opportunity for students to accelerate or recover credits during the time between school years. Face-to-face and virtual offerings exist. Registration is open from March 1 - May 26. To find out more about programs and locations, please visit the Summer School & Summer Learning webpage.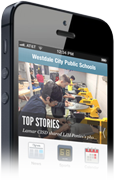 Download Our Official FCS Mobile App
View district news
View calendar info
Follow your school
Access school staff info
Receive important alerts
Report safety concerns