Important Announcements
CONNECT FULTON is here for you!

Do you need HELP? Do you need RESOURCES? It's available to you through CONNECT FULTON. Search and connect to: financial assistance, food pantries, medical care, and other free or reduced-cost help.

Security Badging Suspended Thursday, May 26

Please note that the FCS Safety & Security Department will suspend all badging sessions on Thursday, May 26, 2022. The Badging office will be closed on this day so please make other plans for your badging needs. Normal badging operation dates & times are Tuesday-Thursday, 8am-10am and 2pm-3pm.

Please visit Safety & Security for any dates this office will be closed due to holidays and or breaks.

Summer School is an opportunity for students to accelerate or recover credits during the time between school years. Face-to-face and virtual offerings exist. Registration is open from March 1 - May 26. To find out more about programs and locations, please visit the Summer School & Summer Learning webpage.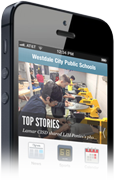 Download Our Official FCS Mobile App
View district news
View calendar info
Follow your school
Access school staff info
Receive important alerts
Report safety concerns